Thoughts, tips & tricks
from the Lemonheads
Project Cortex is coming…
Project Cortex is Microsoft's solution to the (not so new) paradigm of just-in-time knowledge delivery. It looks like they are going all in – and it looks like it could be very good.
Back in May, I wrote an early overview of the Project Cortex initiative – expected to come out mid-2020. Well – it's mid-2020 and there's no sign of a general production release just yet.
Still waiting…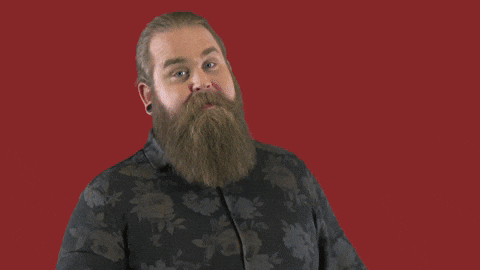 However, there is quite a build-up going on out there.
There's a production release for private preview users, happening right now, and general availability is slated for late 2020.
So, this thing is definitely coming – and soon.
We know a bit more now
Thanks to an excellent Microsoft Inspire presentation from Chris McNulty including some handy live demonstrations, we now have more clarity as to how Project Cortex aims to dramatically shape our ability to locate our own content without trying.
But first – some stats.
Chris presented some interesting numbers from Microsoft's market surveys:
80% of our time is spent collaborating in some way
44% of our meeting time is deemed unproductive
20% of our working week is spent searching for information
59% of us are struggling to find the right information
Productivity drain has suffered a 14% increase over the last four years – up from 4.3% in 2016. We are switching tasks on average every 40 seconds and can take more than 20 minutes to refocus.
Not surprisingly, over 50% of business decision-makers cite COVID-19 as having accelerated the need for better knowledge tools.
Woah!..
…Nice work Chris and good timing Microsoft.
So what is it again?
Project Cortex pushes curated knowledge to you through a combination of a unique Cortex Taxonomy (separate to any existing taxonomy), knowledge mining, data curation and machine teaching. This is content derived directly from your Microsoft 365 platform and other external securely connected resources.
What will it cost?
In short – still no idea. It definitely won't be free and probably, may be, could be expensive, positioned as a premium product and not included in E1 or E3 licensing.
How does it work?
Cortex splits into two functional areas; Knowledge Curation & Discovery and Content Services.
Content Services – knowledge automation
You'll be able to build patterns, models and rules that automatically recognise and process your information – extracting tags and knowledge from within your key documents, including structured/unstructured content and digital assets.
This looks like pretty tricky stuff to set up – not an area you'd hand out to anybody in your organisation. There will be up-skill and expertise required to utilise the Content Services capabilities. I'll leave this for another day.
Knowledge Curation and Discovery
Structured around three entities; Topic Cards, Topic Pages and Topic Centres – here's a quick overview of each:
Topic cards:
With Artificial Intelligence and the Microsoft Graph, Cortex will identify your valuable information and your tacit expertise and smartly organise this into a series of mapped and interrelated topics.
These topics appear 'in-line' (on hover) from within any of the the Micorsoft 365 applications you are using. The elegant card display reveals further information summarising the topic, topic experts, related documents and resources and links to Topic Pages.
Example Topic Card:

Topic Pages:
Automatically created behind the scenes in support of each topic. They provide richer views of the topic information available from within your organisation.
These pages can (and definitely should) be further curated by content experts. As you curate your content, Cortex will learn and improve for you. Ultimately, they will present a hybrid of human content curation and AI discovered data.
Example Topic Page:

Topic Centre:
The container for Topic Pages. The Centre presents a broad picture of all topic content related to you, including your connected topics and suggestions for content and training based on the material that you interact with.
Example Topic Centre:
Think of all this as like another hub site within SharePoint, with pages and organised content, but a bucket load of extra functionality behind.
All images in this section extracted from Microsoft: Introducing Project Cortex
If you really want to get on the Cortex bus, you absolutely must start thinking about this now.
In my previous article, I mentioned what you should do to prepare for Cortex – and nothing has changed. 
Project Cortex will rely heavily on your business' engagement level. The scope is up to you to define and manage. Suffice to say the more open you are with your content and the more invested you are in knowledge capture, curation, sharing and reuse, the more you will benefit from Project Cortex AI.
Get cleaning and sorting
The quality of your output will be determined by the quality of your input. AI and automation can do the thinking, but only with the content you feed it. Start thinking about the quality of your data and identifying content that warrants inclusion. Don't let junk in/junk out be the reason this fails.
Get to the cloud
Move away from file shares and on-premise and get OneDrive and SharePoint Online embedded in your business. The benefits of doing this go way beyond Project Cortex.
Get SharePoint Modern Sites
Modernise your online experience by aligning your productivity apps with the Microsoft 365 roadmap. If you are still on-premise or using SharePoint Classic sites, you should be planning to move to Modern Sites as soon as possible.
Get moving
Reign in rogue applications. For Project Cortex, it's essential to shut these down to simplify your knowledge landscape.
Get search
Understand how Microsoft Search connectors work across internal and external resources. Mapping your known resources to your search will have a significant impact on the depth and success of Cortex.
Get learning and communicating
The scale of this initiative will require change and communication to truly understand the benefits.
Start the conversation now…