Thoughts, tips & tricks
from the Lemonheads
The Intranet Apocalypse is Nigh
Too big to change, too costly to replace, too late to save. Too hard to trust.
We've lost faith in intranets.
With so many channels available to us now, we have become self-curating knowledge pods. We know what we need, we know how to get it and, importantly, we know the value of sharing.
We're self-sufficient. And we don't need an intranet.
Or do we…
Intranets are traditionally all about collaboration, communication, and productivity. Still the essential pillars for any successful business. Nothing has changed there. What has changed is our mindset, our skill set and our tool set.
Increasingly we are looking at our intranets only when we have to. Pretty much every day via the home page – on the way to Google, our browser favourites or our history.
The seedy underworld of shadow IT is feeding the hungry beast now. We are not so quietly dealing in licit and illicit subscriptions to Microsoft 365, Workplace for Facebook, Monday dot com, Slack and shady free subscriptions to lesser-known apps, sneaky trial licences and 'low-code' solutions. Anything to get by.
We have found our own way to improve productivity. 
Because we can.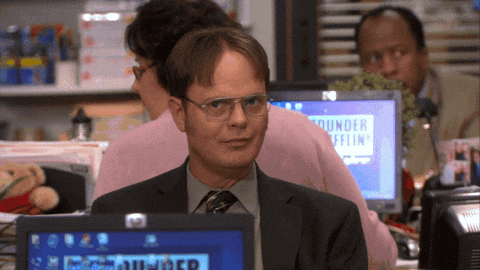 Unannounced. Without fanfare. Without training. Without 'lunch and learns'. Without even blinking, we're all moving to the cloud.
Public Cloud, Private Cloud, Hybrid Cloud, Edge computing – all doing the smart work to ensure we have a 'need it now', 'just-in-time' experience.
IaaS (Infrastructure as a Service), PaaS (Platform as a Service) and SaaS (Software as a Service) are the foundation layer for everything we use. We don't see it. We don't think about it, and we really don't appreciate it. 
We just complain when it goes offline for 5 minutes…
Thanks (not really) to COVID-19, your company has probably pushed out Microsoft Teams in a hurry. With 75 million daily active users worldwide, the numbers speak for themselves. Microsoft Teams is a game-changer.
Already on the rise before the pandemic, overnight Microsoft Teams has become the absolute go-to business tool to communicate, collaborate and be productive, on any device, from anywhere, with anyone. Microsoft Teams is for business, and business is what we're here to do.
We are getting our 'business social' fix via Microsoft Teams Chat. Our personal, professional and social news and information is coming via myriad online tools and channels – within Teams and outside of Teams. We're working on our essential documents, securely stored in Teams – communicating, sharing and co-authoring with ease.
Microsoft Teams is providing 70% of our information, collaboration and productivity needs.
70% of what used to be our intranet.
70% of any proposed new intranet project budget.
Think about that for a second…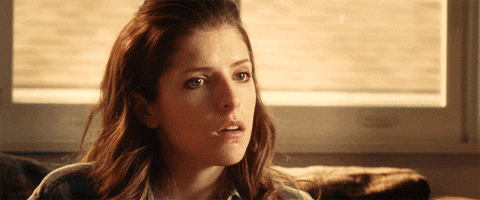 70% of everything we need to work smarter – doesn't come from an intranet. It comes from other out-of-the-box products that you are, almost certainly, already licensed to use.
So, back to your unwanted intranet. You have to do something with it right?
Everyone needs an intranet…right?
Yes, you definitely do. But not like the one you have now.
Before you embark on another costly quest to breathe life into your intranet – try to think a little differently.
Firstly, try not to talk about another intranet. Stop thinking up catchphrases like 'Better Together' and cool titles like 'The Hub'. In fact, stop using the word intranet altogether. Start talking about products, content experiences and value.
Your staff are likely way ahead of you. Busy making their own experiences. Productive in their teamwork, having created unique and valuable content experiences that work for them.
Next, take a serious look at Microsoft Teams. If you haven't deployed Microsoft Teams yet, do that first. If you have deployed Teams – review that first. Make sure you have a best-practice company-wide Microsoft Teams implementation locked in.
As I said above – that's 70% of your business collaboration needs taken care of. It just makes sense.
What's left? Around 30%.
Look at what is working for your business now. Let's call this the '10% custom/bespoke layer'. Do the work to understand the products, apps and automation installed already, by stealth or through legitimate channels. Take stock of the cloud app spread that has gone on unchecked for the last few years and think about where the value is (or isn't).
Be careful here. If you have apps and solutions delivering business value, you might not want to try to 'fix' anything by taking things away on your quest to standardise. Instead, think about endorsing them. With almost unlimited scope for 'low-to-no-code' options – from the Microsoft Power Platform to automation tools such as Nintex and so many third-party solutions – this is a space you want to work with – not against.
That leaves 20%.
You'll always need a company home page. You need information spaces for general company information – company news, policies, procedures, new starters etc.
Take a fresh look at Microsoft SharePoint. Yep, that's right, SharePoint. It's still a thing. All grown up, moved out of home and cooking it's own dinner.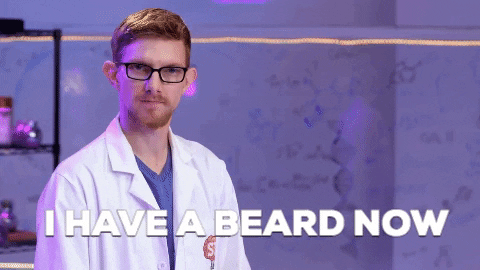 SharePoint sits at the back like a wise old owl. Refined, mature, reliable and rich in form and function. Packed with beautifully understated features. And with every team in Microsoft Teams there is a corresponding, fully-featured SharePoint site storing your content.
SharePoint has become the silent, safe pair of hands behind almost everything in Microsoft 365. You barely notice it – but make no mistake it's there, and it's incredible.
But it is not an intranet. It's just another product within Microsoft 365 – called SharePoint.
Let's call it what it is.
With the cloud based Microsoft 365 productivity suite all integrated, all-powerful and continuously handing out productivity treats – no installs, no outages, always updated – the way we work together has been transformed beyond recognition.
Yes – you do need a new 'intranet'.  But not like your current one, the last one, or the two before that.
Not ever again.
(Not an actual Lemonhead)